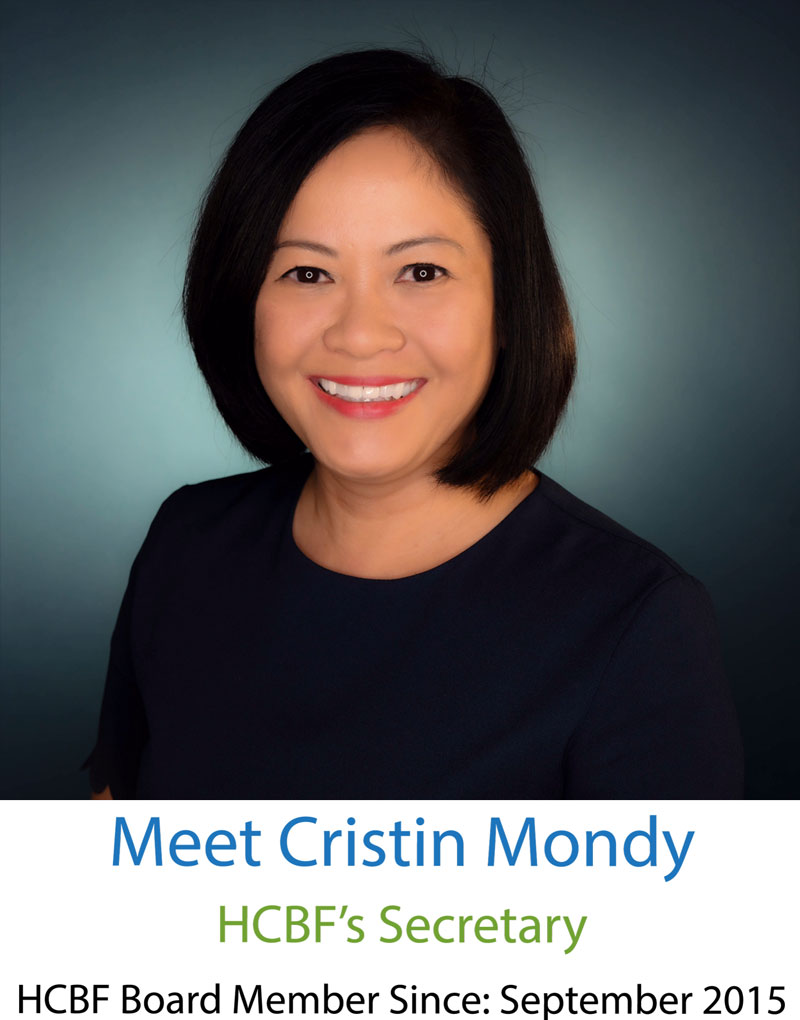 Here's what Cristin has to say!
I have been a Regional Health Officer for Los Angeles County Department of Public Health since 2010. My team works with community and city partners to advance health equity by shaping and developing programs that ensure that everyone has access to the goods, services, resources and power they need for optimal health and well-being.
As a longtime public health professional and resident of South Bay, I'm very aware of the disproportionate burden of pollution and other toxic hazards to certain communities and the serious impact this can have on community health. I have served as a member of the HCBF Board of Directors for the past four years, and I believe that HCBF's efforts to increase awareness and support community-driven strategies that can help mitigate the impact of port activities is critical in ensuring that communities are aware and engaged in improving their community health. I am often encouraged by the level of creativity and innovation proposed by our grantees.
In my role as a Regional Health Officer for Los Angeles County Department of Public Health, I oversee a wide variety of health-related projects, programs, and policies to ensure improved health outcomes for County residents. Most recently, I have joined the AB 617 Community Steering Committee for Boyle Heights, East Los Angeles, and West Commerce. The purpose of this Advisory Committee is to identify specific community air quality concerns, discuss resolutions, and develop recommendations to improve the local air quality.
I believe that everyone has the right to a safe, healthy, and sustainable environment that supports optimal health and wellness throughout their lives. That the best outcomes and most lasting impact to improve health, will come from a community-led approach that values community members as leaders, decision-makers, and experts in their own communities.
I have been happily married for 25 years and we have 2 grown daughters. I love traveling and going on adventures with my family!